Welcome to Blessed Hope Publishing
"…while we look forward with hope to that wonderful day when the glory of our great God and Savior, Jesus Christ, will be revealed…" Titus 2:11
Publish now
Blessed Hope Publishing's mission is to spread out the Word of God through manuscripts written on Christianity. The grace of God has been revealed by Jesus Christ who brings salvation to all people. Although this grace is often described as a treasure, we believe that this gift should not be jealously hidden, but should on the contrary be shared to the world.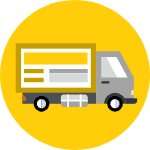 Worldwide marketing
Benefit from excellently developed distribution channels and up-to-date marketing strategies of an internationally operating publishing house.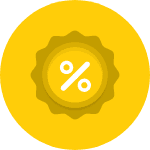 Author's discount
As an author you are eligible for a free electronic copy of your book. Printed copies are available for an exclusive and attractive discount. With us you are of course not obliged to purchase a minimum quantity of author copies.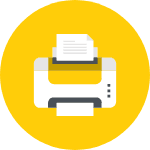 Print-to-Order
Our books are being stored permanently in a database and can be printed and shipped at any time. Print-On-Demand is a high quality, innovative and eco-friendly manufacturing method.
We are cooperating with worldwide operating distributors Amazon and Lightning Source as well as with local distributors in already 40 countries as of yet. Our well developed distribution network guarantees a continuous and worldwide marketing of your book.
Morebooks - Our Affiliate Shop
The OmniScriptum group has its own affiliate Shop. Through MoreBooks!, our authors and our distributors can benefit from special discounts, offers and shipping options all across the globe. MoreBooks! has no borders, we deliver worldwide!
We have many more distributors worldwide.
Click here to see the complete list of distributors.
What Authors Say About Us
"Во-первых, авторские права остаются за автором. Во-вторых, поражает безукоризненность, четкость, ясность, отлаженность и очень высокая скорость самого издательского процесса. Это глубоко продуманные и четко сформулированные стадии, а также их последовательность. При соответствующем уровне профессионализма самого автора весь издательский процесс может быть осуществлен за рекордно короткое время, всего за 1-2 дня."
"Кто бы мог подумать, что можно так легко и быстро реализовать свою мечту с помощью профессионалов своего дела? От предложения от издательства к сотрудничеству до появления книги в продаже прошло всего 3 месяца!!!! Огромная благодарность издательству за сотрудничество и качественный, оперативный подход к процессу публикации и распространения. Мне было очень приятно и комфортно работать с вами! Благодарю и желаю вам всех Благ!"
"У меня издано уже сорок книг, но впервые мне встретилась издательская команда, которая работает так слаженно и результативно: всё происходит буквально молниеносно, схема издания книги отшлифована до мельчайших деталей. Весь процесс изготовления электронного макета занимает 1-2 недели. Всё делается высоко профессионально и чрезвычайно корректно. И самое главное – никаких материальных затрат на этот процесс со стороны автора не требуется!"
"Новая система печатания книг, которую используют в компании, на мой взгляд, очень прогрессивна и удобна, как авторам, так и издательствам. А внимательное, отзывчивое отношение к авторам делает приятным сотрудничество и общение с издательством. Рекомендую это издательство всем авторам, которые хотят опубликовать свой труд, но у них нет больших денег, чтобы напечатать его."
Our specialists and managers